The company GWA Hygiene develops IoT solutions for the healthcare sector. The focus is on infection prevention to increase patient safety. GWA Hygiene has a high value-added depth, as hardware and software are developed in-house – including the developed product "NosoEx", which enables the automated recording of disinfection behaviour.
"Digitalisation in healthcare is still in its infancy. Developing user-friendly and assistive technology products for hospitals is what drives us." Tobias Gebhardt, CEO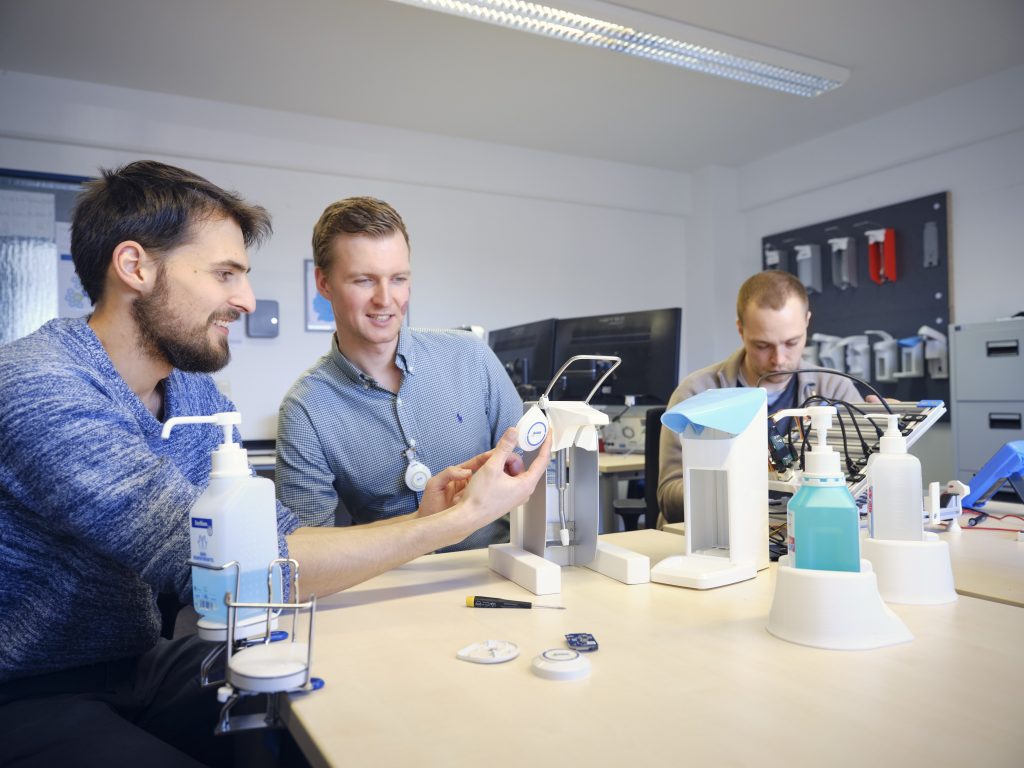 GWA sensors on the disinfection dispenser communicate with wearable sensors of hospital staff. The data is transmitted to a hub and can be evaluated in compliance with data protection regulations. This simplified monitoring of hand disinfection demonstrates the connection between the use of disinfectants, hand hygiene and the number of cases of contamination, as postulated by many studies. The Stralsund-based start-up was founded in 2015 and now has 21 employees. In addition to Maik Gronau and Tobias Gebhardt, the founding partners also include Dirk Amtsberg, Marcel Walz and Daniel Neuendorf. The NosoEx system is currently being used by a double-digit number of customers in the DACH region.
GWA Hygiene on the cooperation with MIG Capital:
"MIG is the ideal sparring partner for us. The enormous wealth of entrepreneurial experience as well as the comprehensive network among the MIG partners have spurred our company development in many places." Maik Gronau, Founder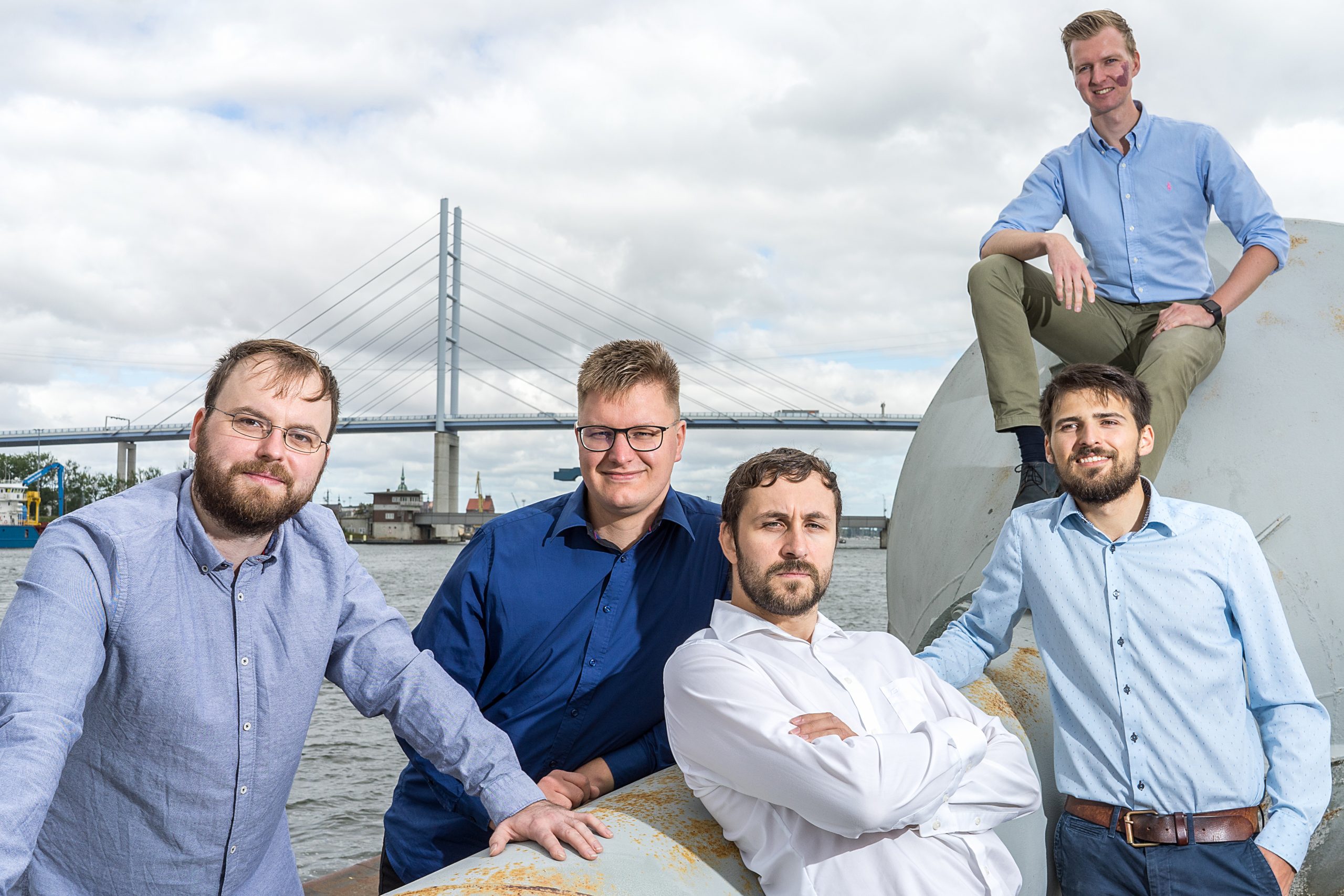 Milestones
MIG invests in GWA Hygiene 2018
Dräger invests in GWA Hygiene 2021
Back to portfolio