TALPA is a data analytics software company that uses industrial intelligence to connect supply and demand in the after-sales of heavy machinery through a marketplace. We also offer a predictive analytics platform that uses real-time and historical data from heavy machinery to provide actionable insights.
By making data understandable, we enable fleet operators to optimise performance, reduce equipment failures and improve safety. In addition, equipment manufacturers create new revenue streams and optimise their after-sales margins based on Talpa's industrial intelligence.
""We are driving the digitalisation of processes in traditionally conservative industries. Since our founding in 2016, we've been leveraging our deep mining and data science expertise to create an ecosystem that brings different stakeholders to the table, including fleet operators and machinery and component manufacturers."
Developing predictive analytics solutions for heavy industries such as mining, logistics and construction. These make the vast, previously untapped data sets accessible and understandable to businesses.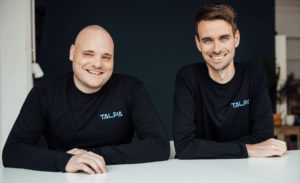 The core technology is a proprietary high-performance cloud platform that enables data ingestion, processing and normalisation, as well as insight analysis and visualisation, providing a holistic view of the client's business. The approach to sourcing machine data is also unique, ensuring quick and easy integration and leaving no potential data points behind.
With our end-to-end solution and partnerships with various companies, TALPA provides insights into maintenance and productivity, enabling companies to optimise processes and reduce costs.
Talpa on the collaboration with MIG:
"We are pleased to have found a strong partner in MIG, which strengthens our position and enables us to further accelerate our growth and expand our expertise in heavy industry."
Milestones
MIG invests in TALPA 2023
Back to portfolio