KONUX is a leading German AI scale-up transforming rail transport for a sustainable future. The company combines machine learning and IIoT into software-as-a-service (SaaS) solutions for operation, monitoring and automation of maintenance processes. By increasing capacity, reliability and cost efficiency, KONUX is making railroads the mobility preference of tomorrow.
"New digital processes are helping railroads increase the capacity and availability of their networks to address today's traffic bottlenecks. This, in turn, helps more people reach their destinations on time or earlier and increases the attractiveness of trains. In this way, KONUX supports the modal shift to rail and contributes to a more sustainable society." Maximilian Hasler, Founder, Board Member, Co-CEO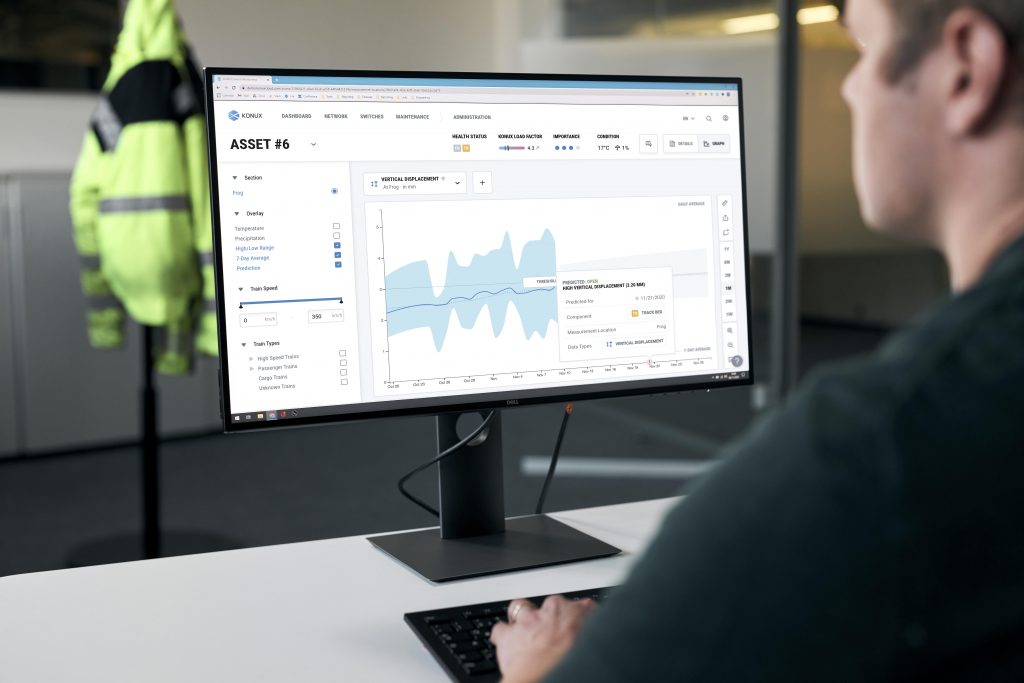 Since the company's founding in 2014, KONUX has received more than $130 million from leading global investors, expanded to numerous countries in Europe and Asia, and was named one of the world's 30 most innovative start-ups/scale-ups by the World Economic Forum (WEF).
KONUX was founded in March 2014 in Munich by TU Munich, CDTM and Manage & More alumni Andreas Loy, Max Hasler, Vlad Lata and Dennis Humhal.
KONUX on the collaboration with MIG:
"MIG Capital believed in our company, our idea and the founding team very early on. With their industrial and early-stage focus, MIG and especially our investment manager were a great support especially in the first years." Maximilian Hasler, Co-Founder and CEO
Milestones
Foundation 2014
Konux wins Deutsche Bahn tender for the digitalization of switches 2020
Back to portfolio