At Merseburg near Leipzig, APK operates two recycling plants for different plastic waste streams. In addition to operating a mechanical recycling plant that recycles film waste from the yellow bag, the second plant offers scope for decisive innovation with its Newcycling® technology. With the Newcycling® technology, APK can process waste from multilayer film production – quantities that previously went to incineration – separate the different polymers and process them into sorted recyclates that are close in quality to virgin material. These recyclates can replace virgin material and at the same time offer the bonus of a drastic reduction in the CO2 footprint of 66% on average (average of all APK plastic recyclates).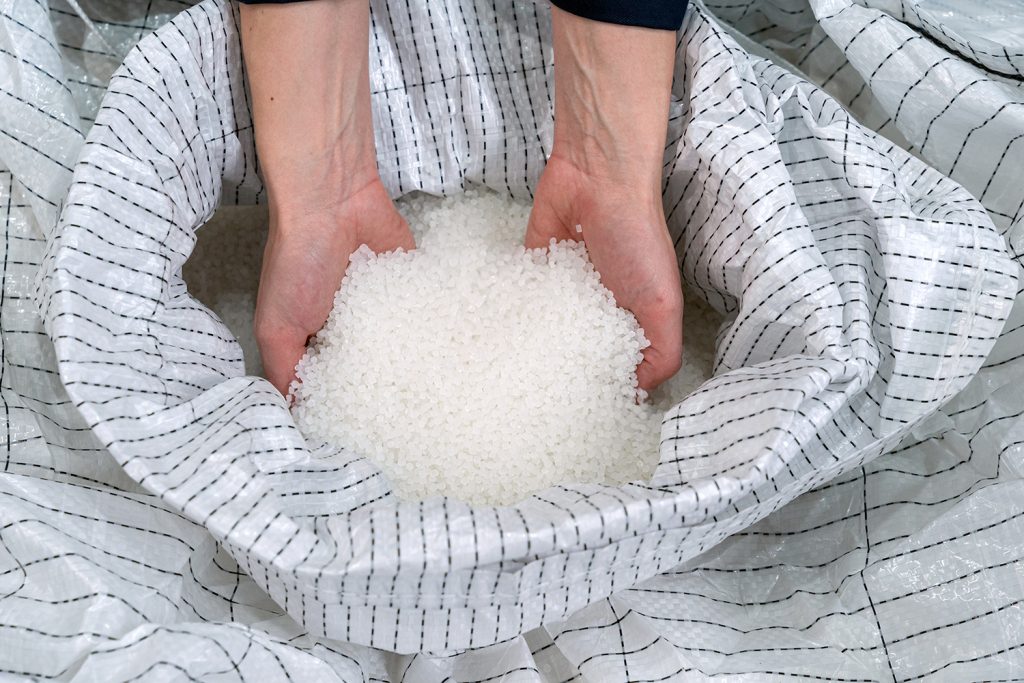 Plastic packaging waste is the problem of our time. Of the 80 million tonnes produced annually worldwide, only a fraction is recycled. In addition to a lack of regulatory incentives and infrastructure in the area of collection and sorting, there is also a lack of recycling technologies that can process the diverse packaging formats into pure recyclates of high quality.
"With the technology developed and the corresponding recyclate products, APK is making a decisive contribution to the development of a circular economy for plastics. Key requirements of the EU Commission such as higher quality, safety and substantial emission reductions are successfully met." Klaus Wohnig, Executive Board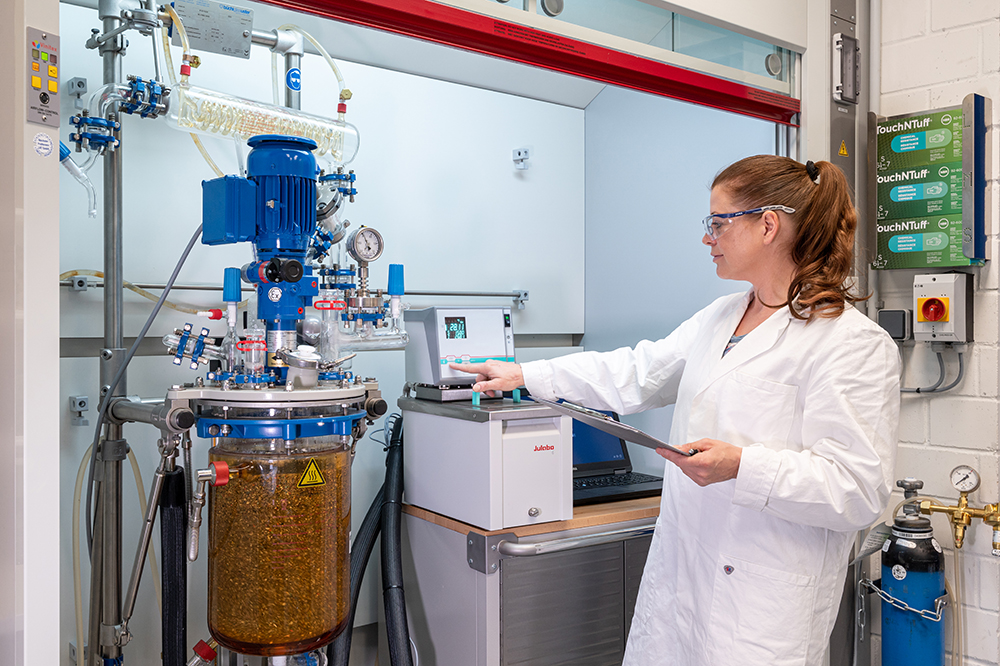 After APK was founded in 2008, various input material streams were first tested. Since 2019, APK has been offering fully commercialised products based on PA/PE multilayer film waste (Mersamid® – PA recyclate, Mersalen® – LDPE recyclate).
In addition to production activities, research operations and further development of the technology for other material streams such as post-consumer waste are progressing. Large-scale campaigns to recycle post-consumer film waste show that Newcycling® can also successfully process these material flows. The result is recyclates of significantly higher quality than was previously possible with standard processes.
Together with renowned industrial partners, further plants are already being planned for the global scaling of the technology.
Milestones
MIG invests in APK 2008
MOL Group and APK form strategic partnership for plastics recycling 2018
Back to portfolio